Teen Empowerment Mural Apprenticeship (TEMA)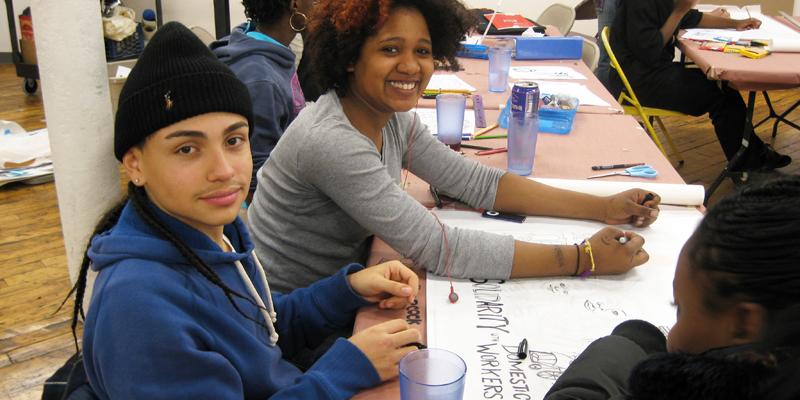 Developing Artistic and Leadership Skills
Groundswell's largest afterschool program, Teen Empowerment Mural Apprenticeship (TEMA), is modeled on a traditional apprenticeship and focuses on youth development objectives. Two teams of teen artists meet weekly throughout the school year to create public art for community-based organizations.
Dates
Past Projects
YEAR 2012

LOCATION: 274 Garfield Place Brooklyn, NY 11215

In this project, a group of Groundswell youth partnered with Domestic Workers United (DWU) and Jews for Racial and...

YEAR 2012

LOCATION: 88 Visitation Place Brooklyn, NY 11231

In partnership with the Center for Court Innovation and its Red Hook Community Justice Center, a team of Groundswell...

YEAR 2011

LOCATION: 65 Tillary Street Brooklyn, NY 11201

"Transforming Your Transit Into Tranquility" was created in partnership with the New York City Department of...