School-based Programs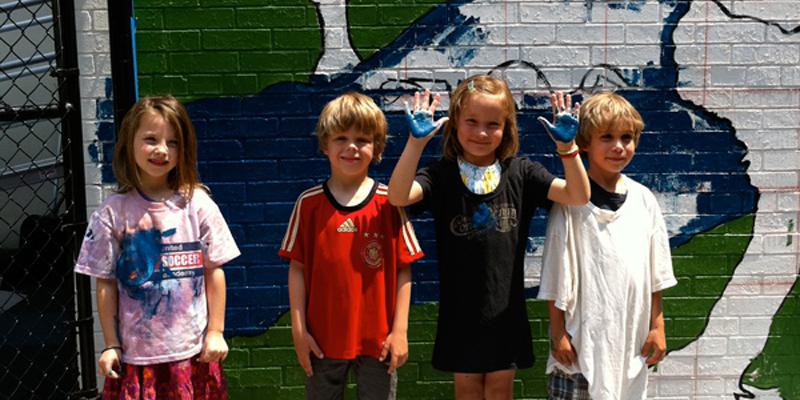 Building Authentic Partnerships
Groundswell partners with public elementary, middle, and high schools throughout New York City to integrate the visual arts into the academic curriculum. Each school partnership culminates in a public art project that reflects the school's mission and furthers its educational objectives. School-based projects can take place in an afterschool setting or be integrated into the school day.
Dates
Past Projects
YEAR 2013

LOCATION: 231 Palmetto Street Brooklyn, NY 11221

Through a partnership with IS 291 in Brooklyn, Groundswell organized the creation of a mural for the ground floor of the...

YEAR 2013

LOCATION: 3000 East Tremont Avenue Bronx, NY 10461

For "Women in the Park," a group of six young women from Lehman High School worked with Montefiore Medical Center to...

YEAR 2013

LOCATION: 55-63 102nd Street Queens, NY 11374

In "Stewardship of Nature," students from JHS 157 beautified their schoolyard in partnership with The Trust for...